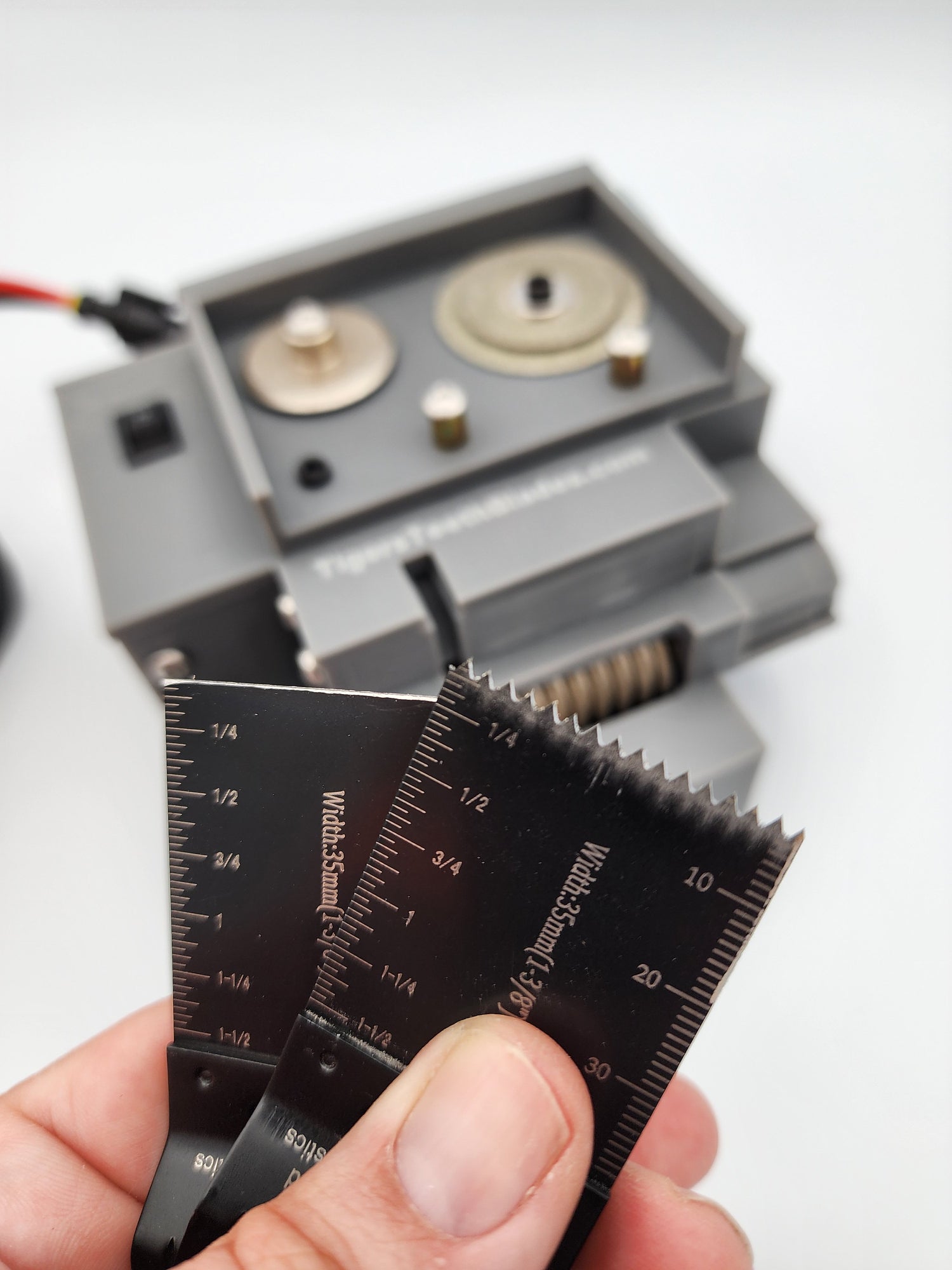 Listen To What One Customer Said:
"Hi James 
I have to say you hit the nail on the head. 
This tool is amazing I can't believe how fast you can sharpen and how sharp it gets. The teeth are 500x better then factory teeth. I hated buying new blades, they are so expensive and their small teeth wear out very quick. This tool is what america used to put out, pure quality. When you hold it in your hand you can feel the quality then when you turn it on you can really feel the quality of the motor. Thank you so much"
- Kurt W, Contractor, California USA


Shop now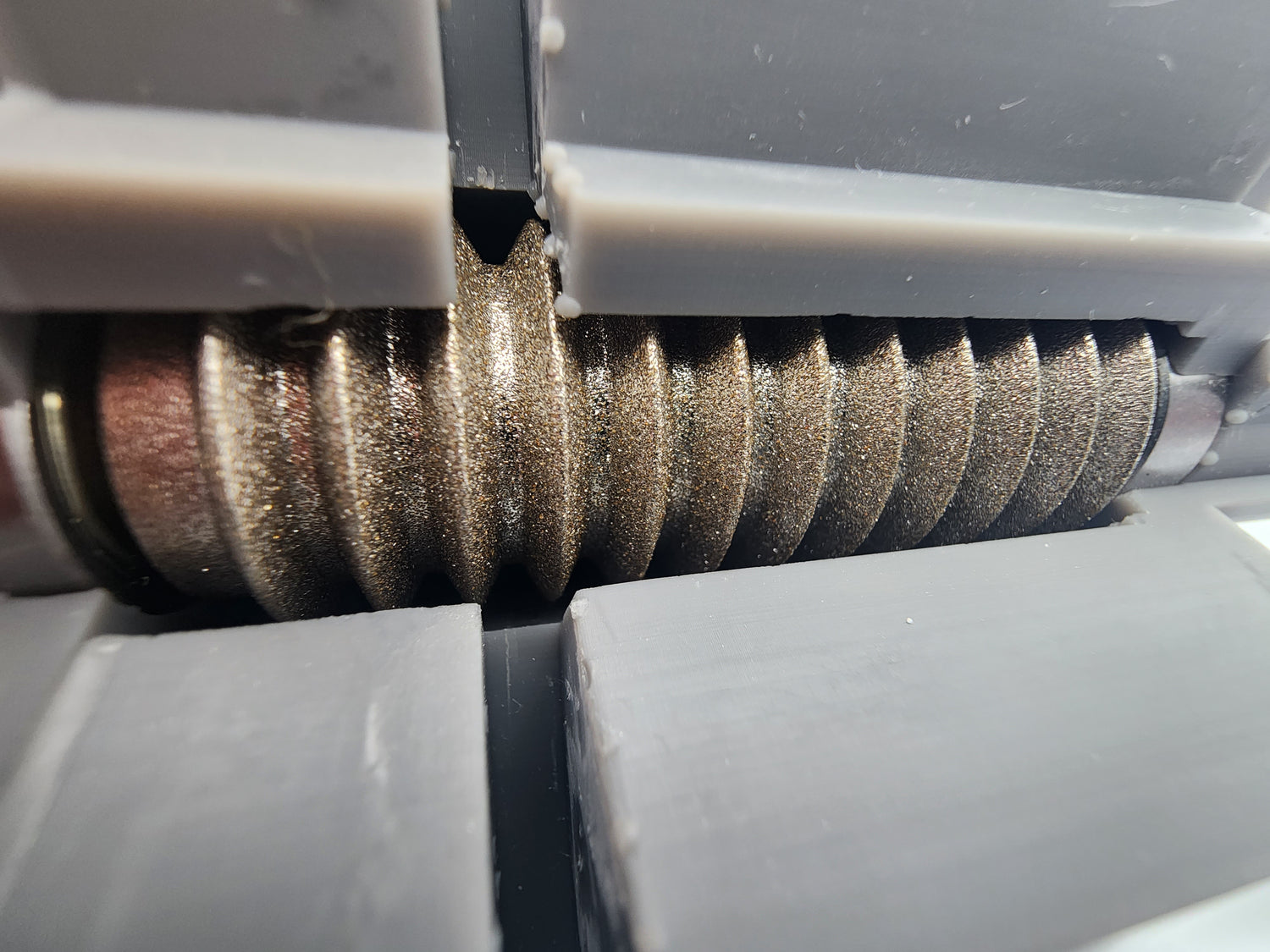 The Tigers Teeth Invention
This invention was born from blade prices being way too high...and don't last long enough. Check out the invention and what the grinder sharpener can do...hit the button below.
Discover The Story
Tigers Teeth Multi Blade Sharpener
If You Want THE Profesional Grade Solution For Re-Using Those Expensive Blades...You've Just Found It!