Tigers Teeth Industries, LLC
Regular price
Sale price
$179.00
Unit price
per
Sale
Sold out
Stop Throwing Your Expensive Blades Away!

Because of the high demand CURRENT BUILD TIME IS 4 WEEKS. I'm making them as fast as I can to send out!

You can now make new factory quality teeth on old worn oscillating multi-tool saw blades. Everybody knows that there's typically plenty of material left on a blade even though the teeth have dulled (or missing teeth). You can now create a new row of properly formed teeth in just seconds! Plus, once you've created those new teeth, you can just do a quick resharpen to get a totally new edge on those teeth. This means your blade could last 10, 20, 30 or more resharpens...image how much money just 20 or even 10 new blades used to cost you. Throwing away your expensive blades is now a thing of the past. Plus, many are shocked at how quickly and easily it sharpens. How to get one?.. Just select what cordless tool battery adapter you need and any discounted addon side grinding wheels...then hit the Buy Now button. Your new sharpener will start paying off immediately.

What can you do with your Tigers Teeth sharpener? You can sharpen...those expensive steel oscillating blades, carbide and steel hole saws, carbide circular saws blades, carbide and steel reciprocating blades (Sawzall), plus drill bits. All for about the price of a pro quality cordless tool. Sound like a good deal to you?
Quick video of our Patent Pending sharpener:
Full 30 Day Guarantee...
Zero Worry Purchase Policy
 

- We want you to be comfortable with your purchase...you can relax because you get a full 30 day money back guarantee. If it doesn't live up to everything we've said...no problem. Send it back and we'll refund your original purchase price!
What's Included With Your Powered Criss-Cross Dual Grinder Sharpener:

Powered High Speed Dual Grinder - Includes your choice of cordless tool battery adapter

CBN Main Long Grinder

- For quickly sharpening steel and bi-metal oscillating multi-tool blades.

Side Grinder Wheel & Wrench Storage - As seen on top of the sharpener
Two Hex Wrenches - Used to change side grinder wheels
This is the Dual Grinder model with the side grinder shaft and side table. Side grinding wheels can be added to your order individually. Because not everybody needs the side grinding wheels, they don't automatically come with the grinder unless you add them.

Optional Grinding Wheels For Single Point Side Grinder:
CBN Coated 60 Degree Side Grinding Wheel - Used for steel, bi-metal, smaller drills and repairing external threads.
Diamond Coated 60 Degree Carbide Side Grinding Wheel - Used to sharpen carbide oscillating blade teeth.

Thin Straight Diamond Side Grinding Wheel - Used to sharpen carbide teeth on circular saw blades and reciprocating saw blades.

Ultra-Thin Diamond Side Grinding Wheel - Used for sharpening carbide reciprocating saw blades that have very little space between teeth. It can also sharpen circular saw blades and carbide drills bits.

Coming Soon! CBN Coated Straight Grinding Wheel - Used for steel drill bits up to 1/2", steel circular saw blades, steel and bi-metal reciprocating saw blades.
What Others Are Saying...

"Hi James 
I have to say you hit the nail on the head.  This tool is amazing I can't believe how fast you can sharpen and how sharp it gets. The teeth are 500x better then factory teeth. I hated buying new blades, they are so expensive and their small teeth wear out very quick. This tool is what America used to put out, pure quality. When you hold it in your hand you can feel the quality then when you turn it on you can really feel the quality of the motor. Thank you so much"
- Kurt W, Contractor, California USA

"Received your tool yesterday, sharpened enough old blades to offset the cost of the sharpener in one day." - Karl H.

What types of blades can be sharpened:
Oscillating Saw Blades
Shapes and sharpens new blade teeth using a criss-cross pattern for maximum sharpness as seen in the video. (You'll notice that I do one pass which creates the edge for one side of the teeth, then a second pass that creates the other edge of the teeth...criss-cross like sharpening a knife)
Straight or Curved Type - You can also create curved type blades from straight blades.

Wide Saw Blades - Up to 3.5" using the main long grinding wheel. There is no limit to how wide of a blade that can be sharpened using the single point side grinder.

Custom Blade Teeth Count - You can easily create many teeth per inch or quickly grind larger-taller teeth for more aggressive fewer teeth per inch.
Carbide Teeth - Using the optional diamond coated 60 degree side grinding wheel, you can sharpen those expensive carbide blades. For most carbide blades, it takes around 1 minute to use the single point grinder if you need to sharpen every tooth. Often times, a guy only needs to sharpen a handful that are dulled. The savings from reusing carbide blades will add up quickly!
Reciprocating (Sawzall) Saw Blades
Sharpen any length blade.
Straight teeth in steel can be formed very quickly using the main grinding wheel.

Backward Rake Teeth - Some saw teeth are meant to cut in just one direction...you can now sharpen those teeth with no problem using one of the optional single point side grinding wheels!

The optional Thin Straight Diamond and Ultra-Thin Straight Diamond grinding wheels work great for quickly sharpening your carbide tip reciprocating saw blades.

Hole Saws
Sharpen hole saw teeth on the job site using the side grinder

Sharpens Carbide, Steel and Bi-metal hole saws
Super quickly at creating a new cutting edge!
Circular Saw Blades
Sharpen any circular saw blade diameter or tooth count. Even high tooth count blades can be done in a just few minutes. Make sure to mark where you started so you don't lose track.
The optional Thin Straight Diamond and Ultra-Thin Straight Diamond grinding wheels work great for quickly sharpening your carbide tip circular saw blades.

Share
View full details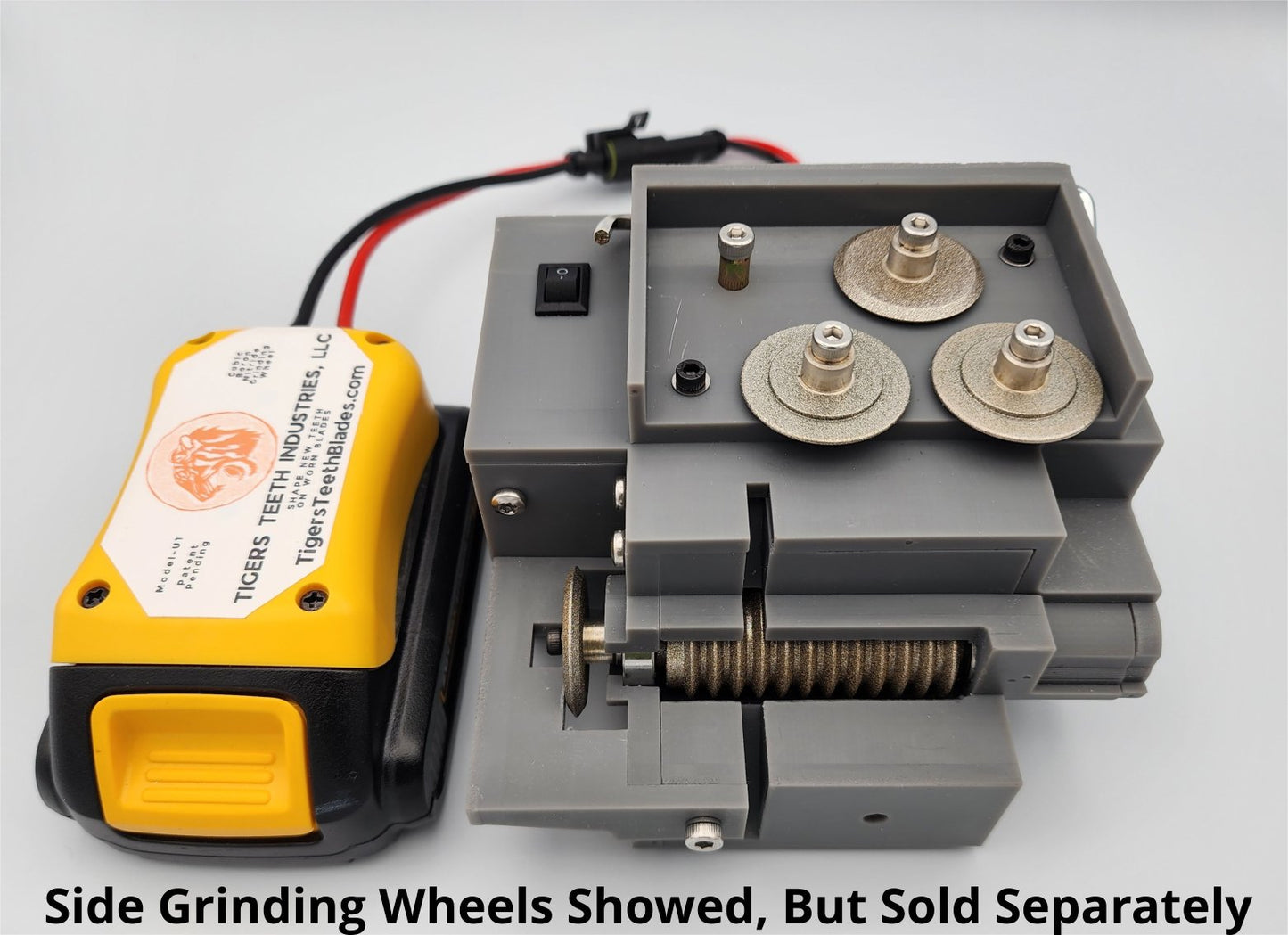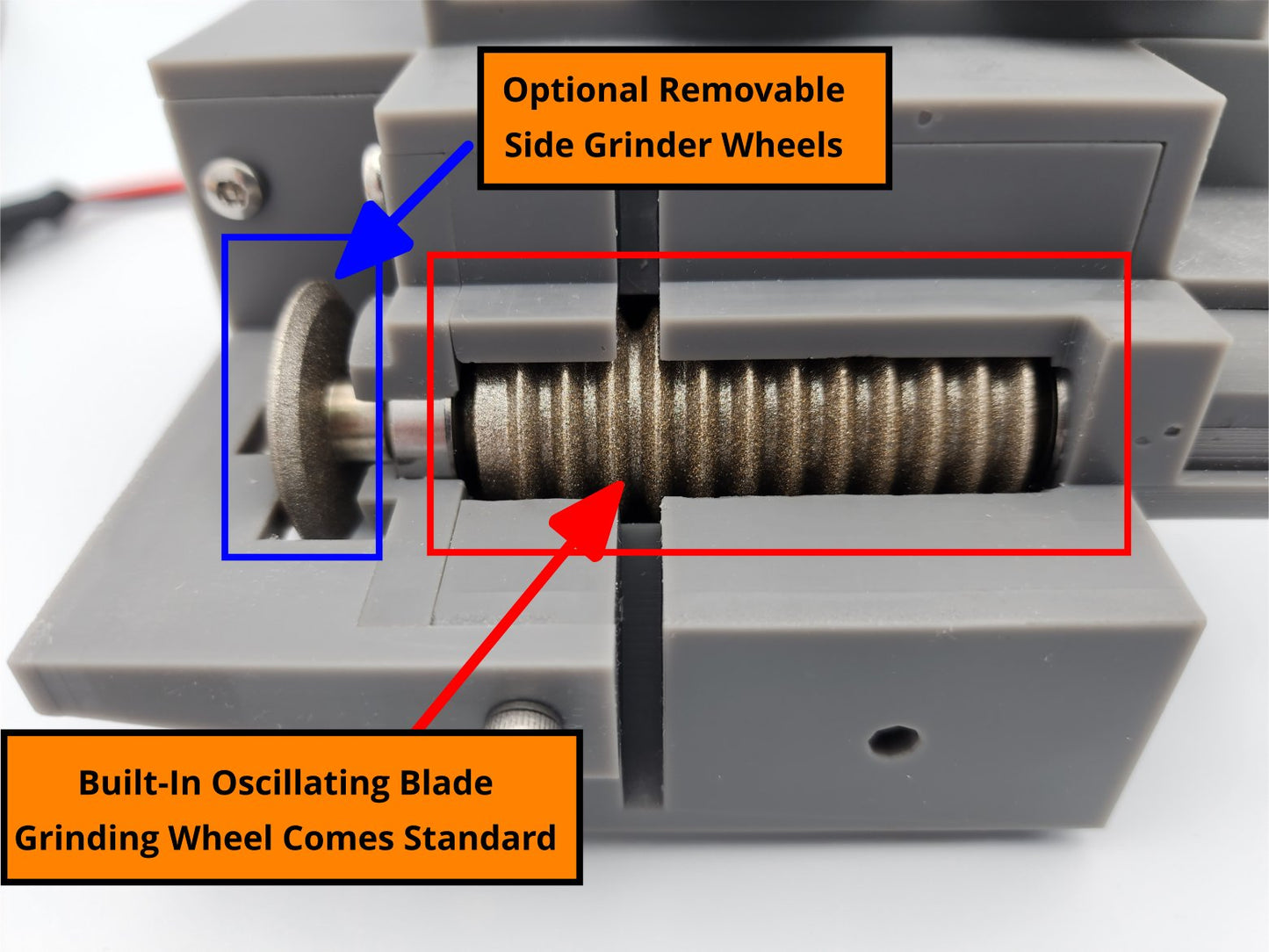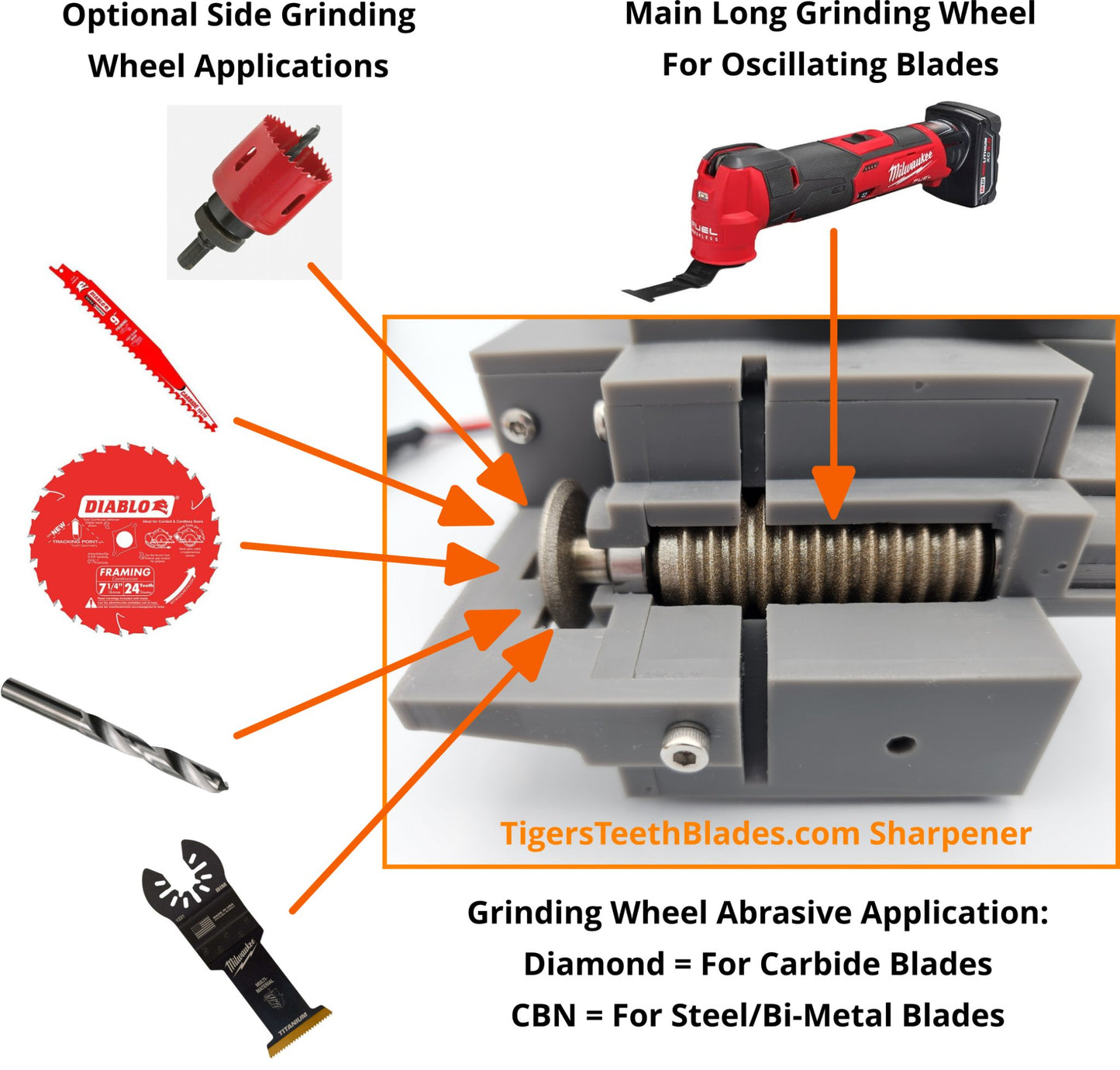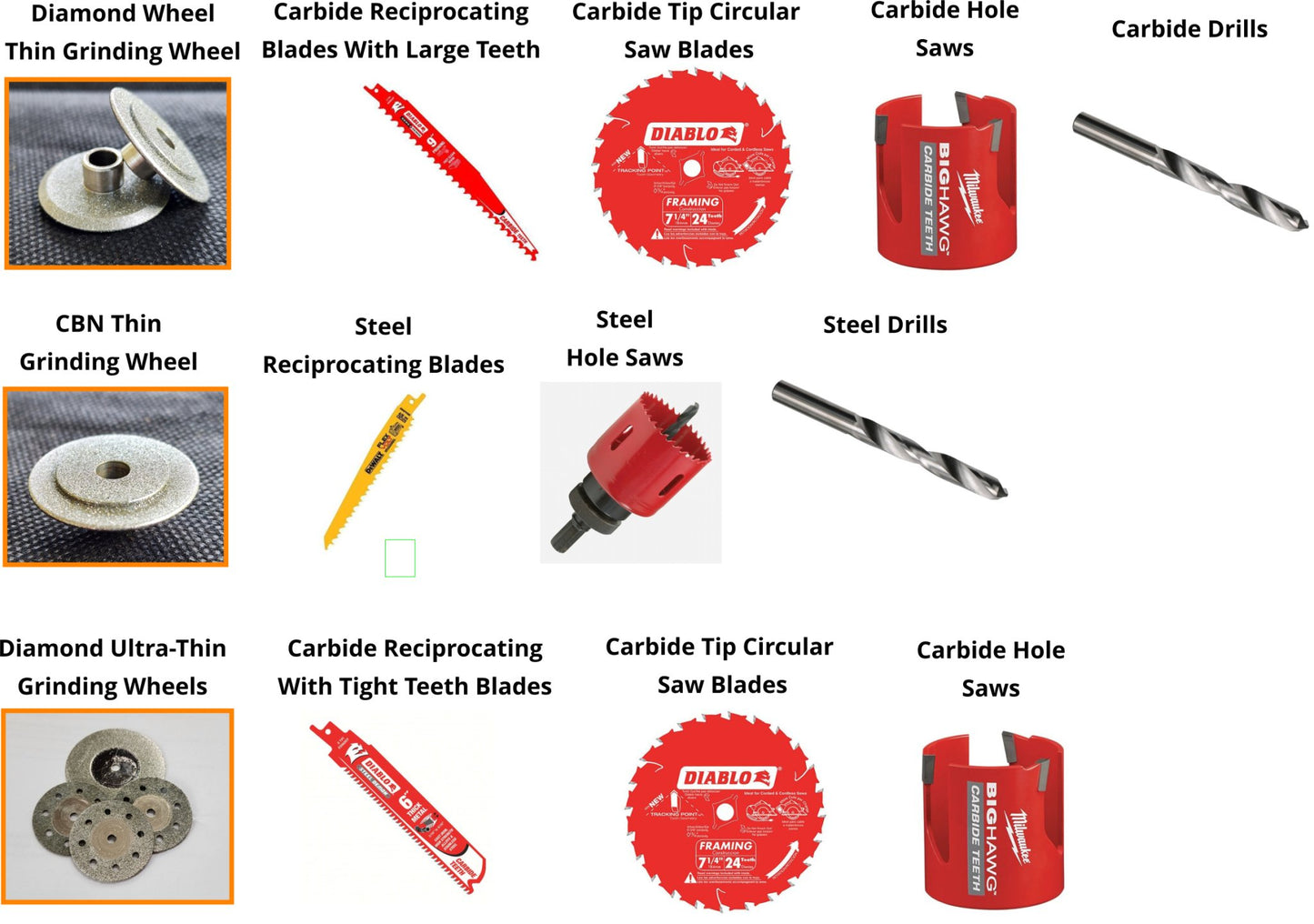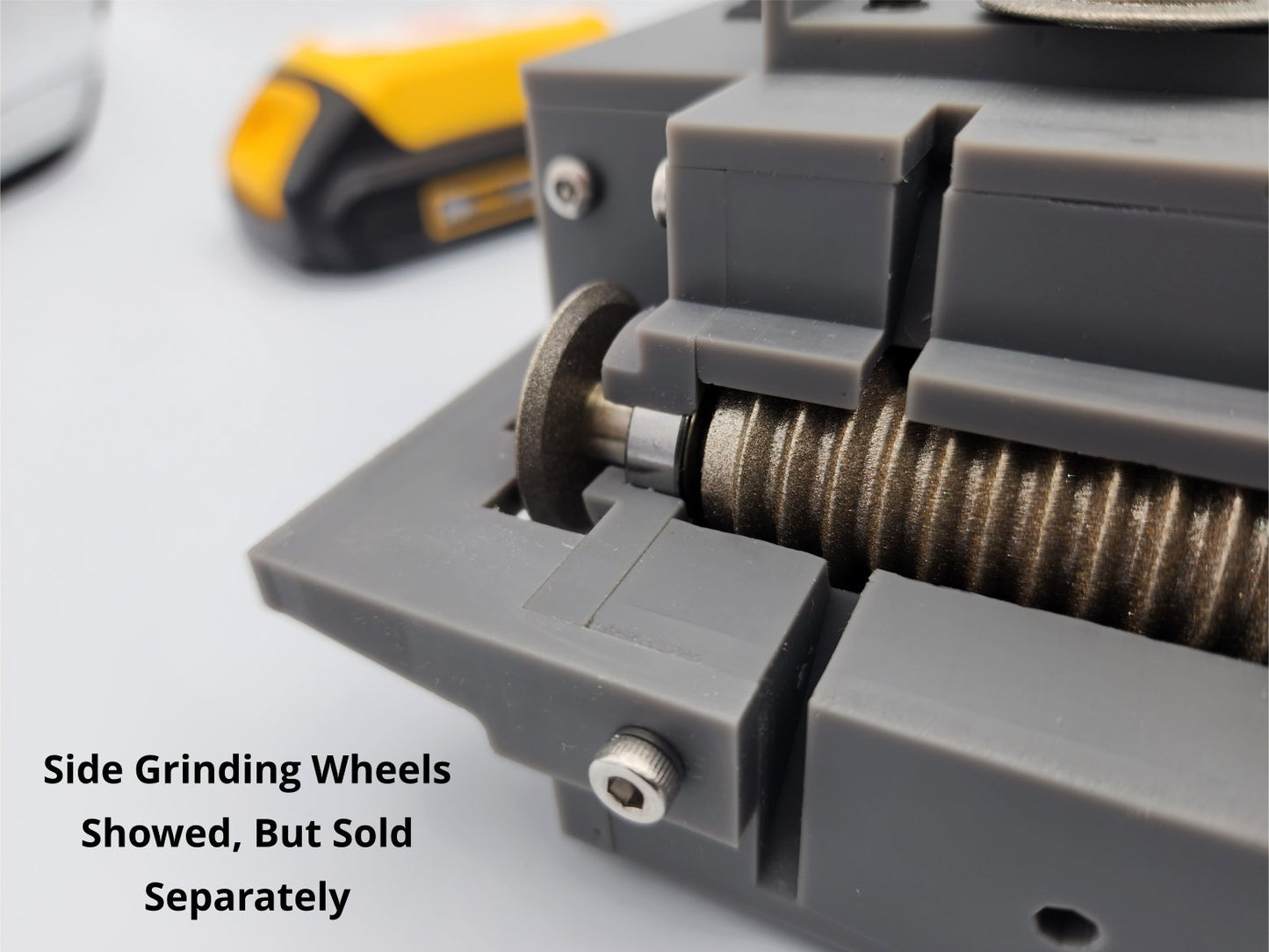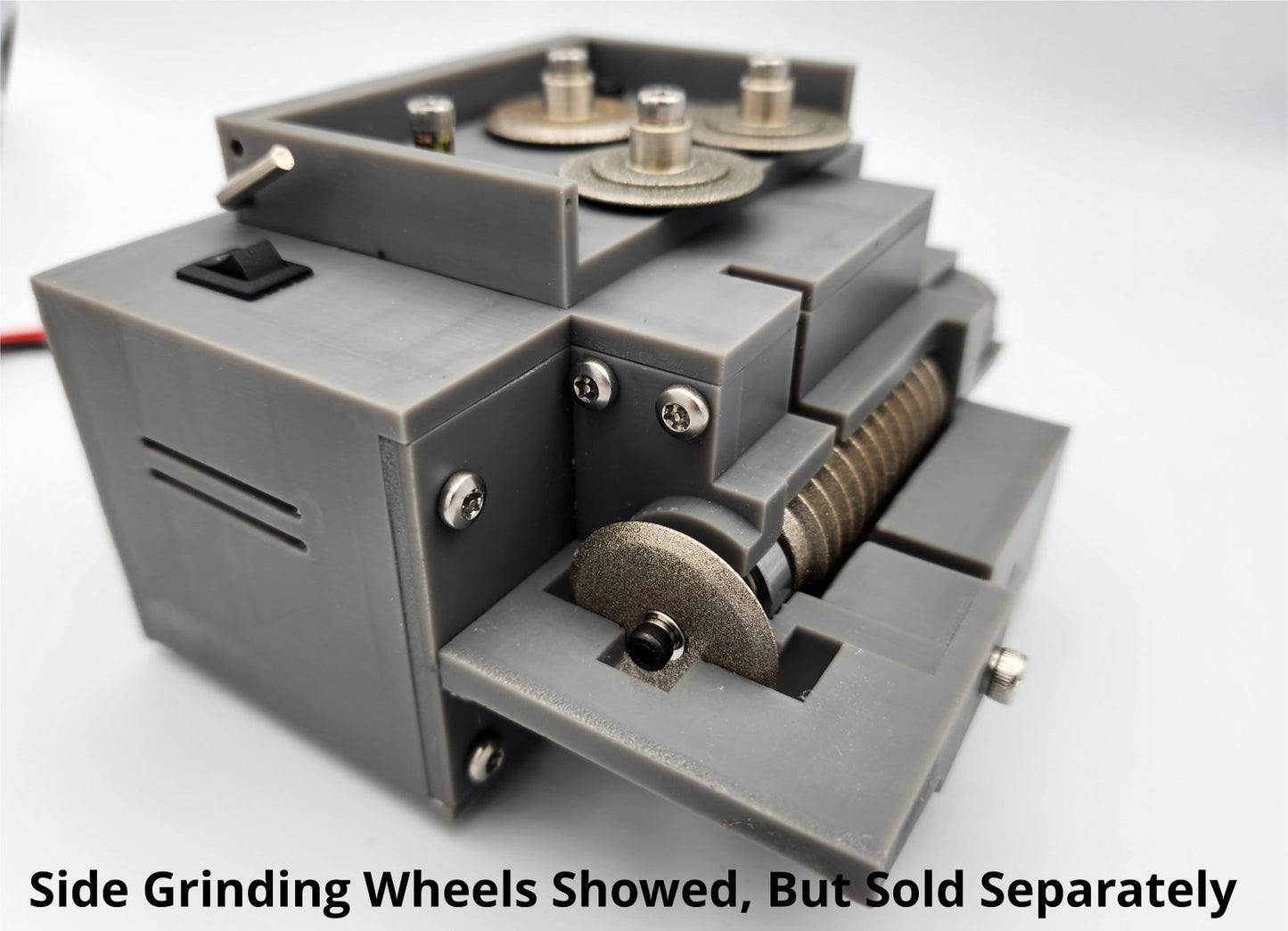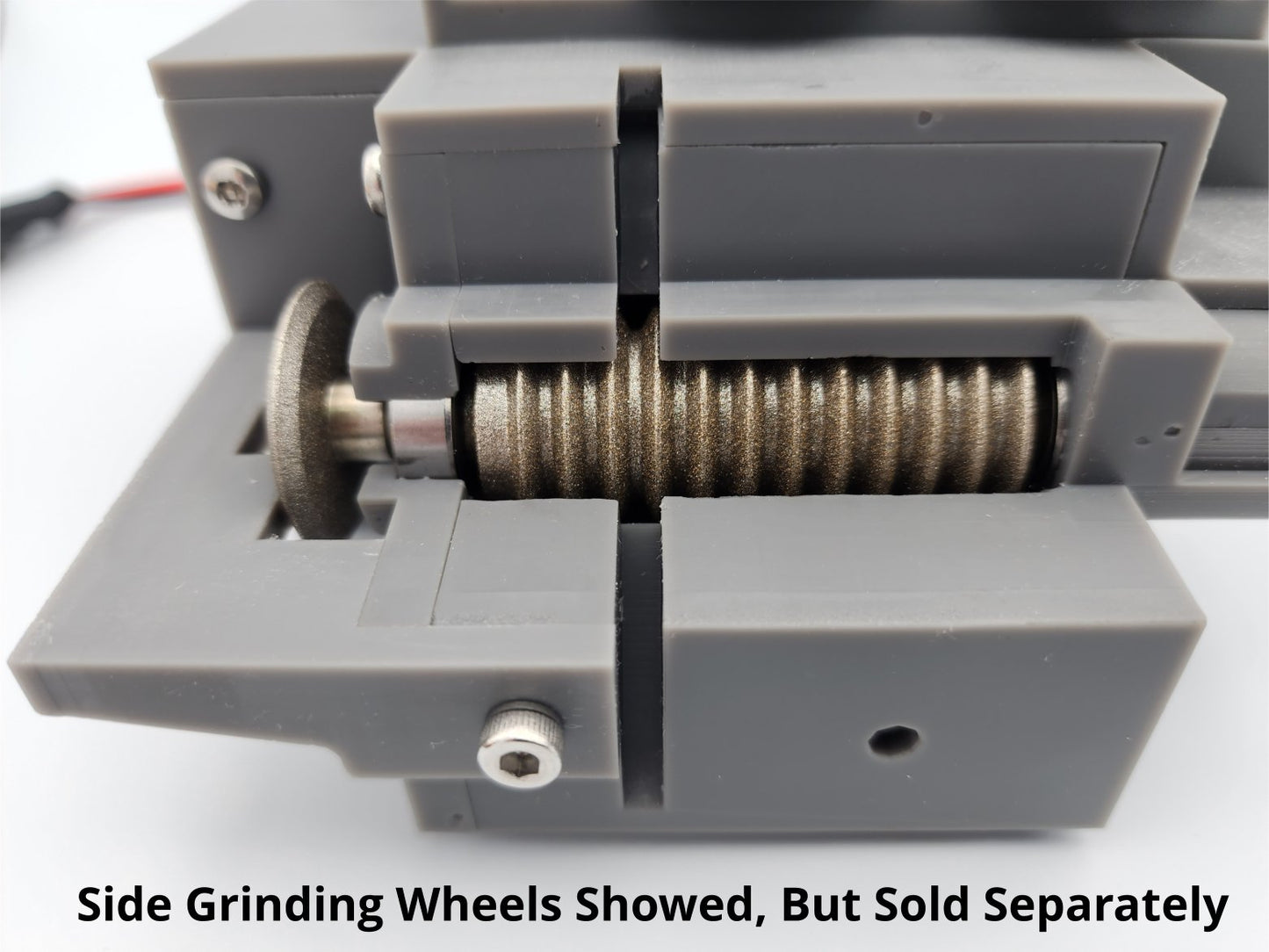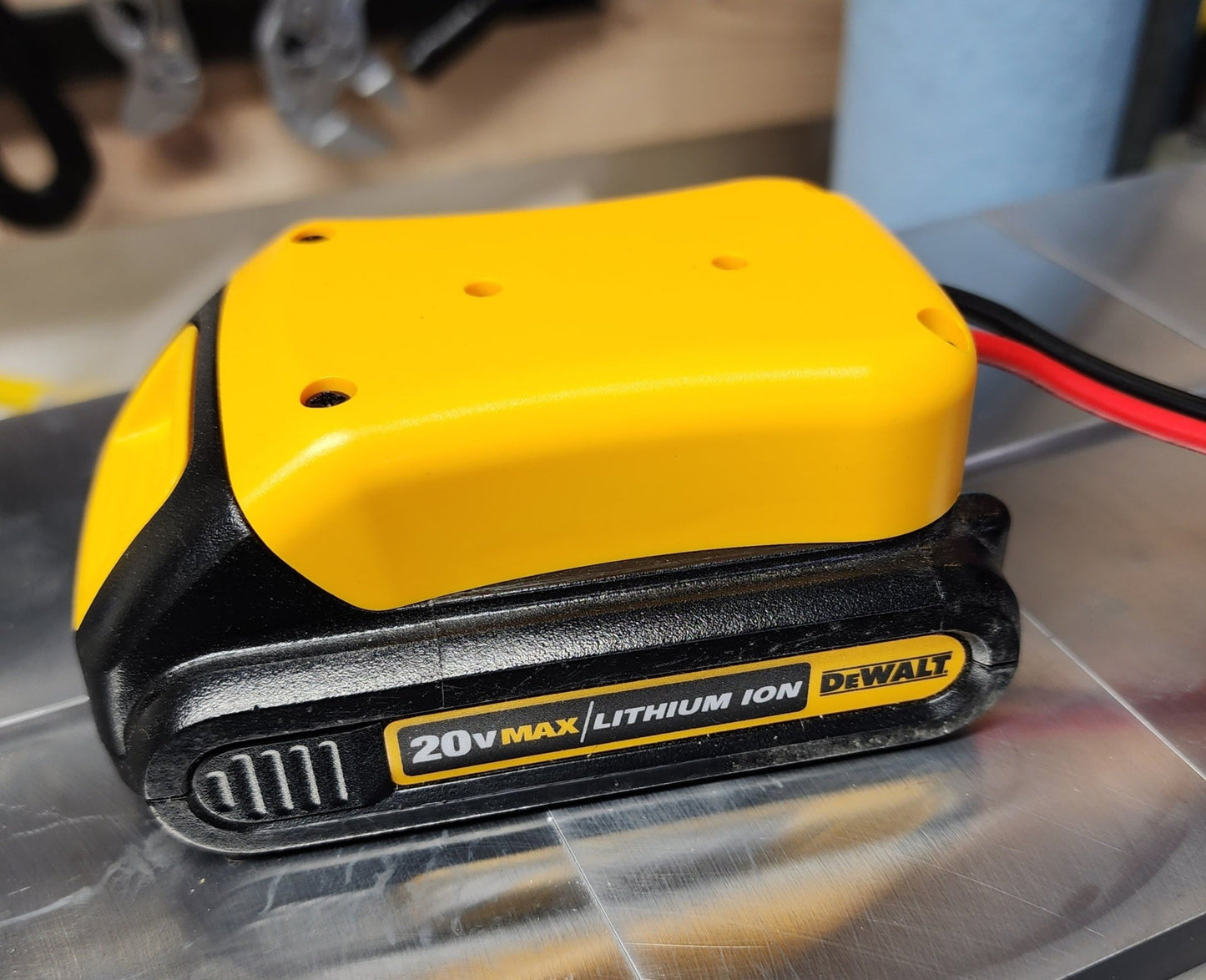 This product is great I used to go thru 5 to 10 blades a month. Now maybe 1. If you use oscillating tool and cut wood all the time tiger teeth will pay for itself. Easy to use and fast blade sharpening
great product ,very happy ,,saving money and time recommended to all contractors!!!
Fast
I bought Tiger Teeth blade sharpener and love it. It sharpens the old blades faster than I could ever imagine.
This thing is badass !!!
This thing is the real deal . I bought one back in aug 2023
I couldn't be happier it works flawlessly . I had been saving my blades for a while because I knew they could be sharpened because they are hardened steel. I highly recommend this to any one that uses and buys oscillating blades you will not be sorry. You will save a lot of money !! It's made durable and can be made to use with any brand cordless battery .
Amazin tool !!.👍
I'm so happy having my new tigersteeth sharpening tool. I just received yesterday and today I put it to the test in 5minutes I go done 26 blades ready so impressive!! This tool is a live saver. I had all this blades ready to go to the garbage and having this tool I just sabe over 500 dls in less than 6 min. Each of this blade cost about 20 dls any hardware store.
Guys do you self a favor stop buying blades every other day!!. Get this tool. You'll not regret this amazing tool.